Last Updated on
If you can't afford one, build one
You may not be able to purchase a top-rated dehumidifier right now. But there are homemade remedies that are affordable that you can do to escape those hot humid summer nights.
Even a homemade dehumidifier will work as long as you follow the instructions correctly.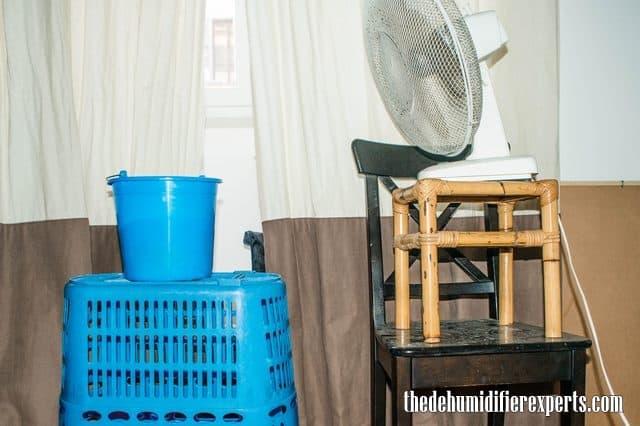 The Materials and Tools You Will Need
To make the best homemade dehumidifier possible, you need the right materials and use the right tools. Here is a list of those items so you can protect your home without spending a lot of money:
A power drill
One fan
Tin snips
Rock Salt
2 Buckets
1 Stand
One pen
A hygrometer
A screwdriver
Netting or chicken wire
Getting Started & the Steps to Follow
The first step in building your own dehumidifier is to take your electric drill and drill a 1/4 inch hole in the bottom of one of the medium sized buckets. It is a good idea to wear gloves and safety goggles while you work. Your safety is important.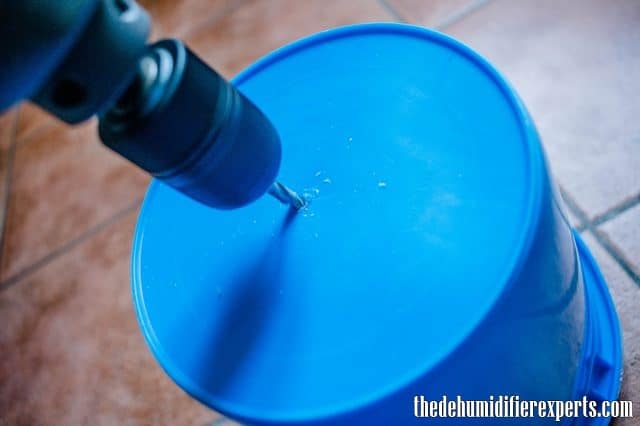 Next, measure the chicken wire or netting making sure it is large enough to cover the bottom of the bucket and the hole you just created. Cut the wire or netting with your tin snips or scissors.
Once that is done and the wire is covering the hole, fill the bucket with rock salt. Place it on the stand. The stand can be an old laundry basket or something similar. As long as it has holes for air flow, it should work as a stand. The stand's height depend son the amount of space you have available for the homemade dehumidifier
Place the second bucket underneath the stand in line with the upper bucket and its hole. This bucket remains intact and no holes need to be drilled in it. The second bucket's job is to catch the falling moisture
That is all there is to it. Your homemade dehumidifier is ready for action.
Some Helpful Tips in Using Your Homemade Dehumidifier
First, you should give this homemade dehumidifier time to get working. It may be a day or two before you start to see some positive results.
Second, you should use a box fan pointed at the dehumidifier to help with air flow and direct the humidity towards the unit. This works best in larger rooms. Your small rooms may not need this help.
Third, use the hygrometer to test the homemade dehumidifier's effectiveness.
Fourth, to get better results, just increase the size of the buckets and the stand
Some Final Words
Do it yourself projects can save you a lot of money. Dehumidifiers are not always found on the inexpensive side of pricing. The good part of this homemade dehumidifier is that it does not use any electricity unless you have to add the fan.
Plus, you can make this version out of normal everyday items you have lying around the house. Protecting you, your family and your home is easy when you are on a budget.